Prince Hotel (Hotels)




223 km
Tamandu Road, Off Audu Bako Way, Nassarawa GRA,
100007 Kano
Porto Golf Hotels (Hotels)




223 km
13, D Bompai Road, Off Umaru Babura street,
Kano
Bristol Palace Hotel (Hotels)





224 km
52 Guda Abdullahi Street Farm Center, Nassarawa
700231 Kano
R&K Guest Palace (Hotels)



224 km
10 Magajin Rumfa Road, Nassarawa
234064 Kano
Tahir Guest Palace (Hotels)




225 km
No. 4 Ibrahim Natsugune Road, Kano, Nigeria
00000 Kano
Twenty Hotel (Hotels)



239 km
No. 20 Sultan Close, off Sultan Road Ugwari Rimi GRA
800273 Kaduna
Deluxe Suites Superior Accommodation (Hotels)

240 km

No 3 Ali Akilu Road

Kaduna
RegView Restland (Hotels)

242 km

4. Kacha Road, (by Command Junction)

Kaduna
De Haven Suites (Hotels)

243 km

5, Cameroun Road, Barnawa

Kaduna
kuciano hotel kaduna (Hotels)





246 km
8/9 libya road barnawa kaduna state
234800 Kaduna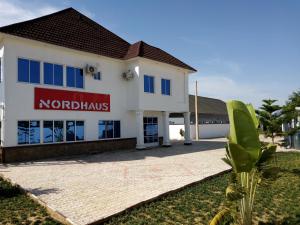 No.1 Prof Polite Avenue Karji Off Ibrahim Yakowa expressway
800125 Kaduna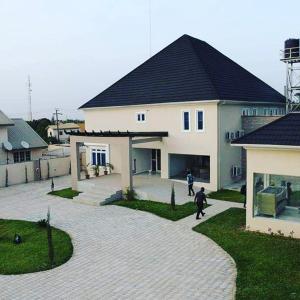 26 Martin Luther Street, beside Rayfield Golf Club, Rayfield
Jos
No. 6 Sylvester Dabo close, GRA, Jos
930271 Jos
3 St. Monica Close, Rantya Lowcost, opposite St. Monica's Catholic Church, Rantya
Jos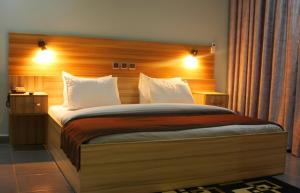 4 Miri Drive, off Rayfield Road, Rayfield, Jos
234234 Jos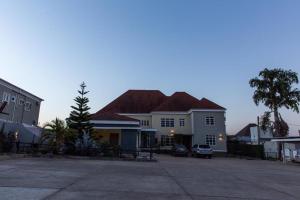 No 11 Sheh Street, Rayfiled Jos, Plateau State.
930101 Jos
* Unconfirmed addresses: For a few entries in our directory we unfortunately have no confirmation whether the address is correct or not. In these cases, the address is taken from databases or calculated from surrounding places/data. We have indicated these entries in order distinguish them from the rest. If you want to go to one of these addresses, please check your city map or other sources in order to make sure you are on the right way.